Welcome to the picturesque canton of Zug!
Zug stands as one of the 26 cantons of Switzerland. Its name, deriving from the German language, holds a charming connection to the realm of fishing. Translated as "pull" or "tug," it dates back to the medieval age when it symbolized the right to draw in fishing nets and, consequently, the privilege of fishing itself.
Zug's reputation radiates far beyond its size, as it has carved out a remarkable identity on the global stage. Renowned for its combination of low taxes and prosperity, the town stands as an economic powerhouse. With nearly 27'000 companies choosing to register within its borders, Zug has rightfully earned its distinction as a haven for those seeking advantageous tax structures. Often cited among the finest cities for expatriates, it offers an idyllic blend of modern amenities and natural wonders.
Population
Zug is a multilingual town, with Swiss German taking center stage. Home to approximately 30'934 residents and experiencing a steady rise in population over the years, Zug has emerged as a marker of growth and opportunity.
Location
Nestled between Zurich and Lucerne, Zug lies in the center of Switzerland. Picturesque mountains and a serene lakeside make it a very attractive spot for tourists and expats.
Travelling in Zug
Zug is situated an hour's drive away from Zurich Airport and just a whisper away from day trips to captivating destinations such as Mount Rigi and Lake Lucerne.
For travelling by train, detailed information and links can be found through the websites www.cff.ch or www.sbb.ch.
International schools
The canton of Zug has several international schools, each catering to the diverse needs of its multicultural community.
These schools typically offer a range of curricula, designed to meet the educational aspirations of families originating from various corners of the world. Among the most popular curricula are the British, American, and International Baccalaureate (IB) programs.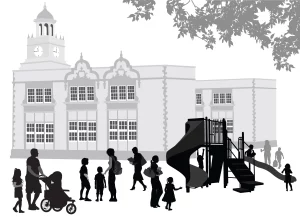 This diversity not only ensures that students receive a well-rounded education but also fosters an environment where global perspectives and experiences intertwine, enriching the learning journey for all.
International schools in Zug:
Public holidays
New Year: January 1st

Good Friday

Ascension 

Corpus Christi

Assumption Day

All Saints' Day 

Immaculate Conception 

Swiss National Holiday: August 1st

Christmas: December 25th