Settling-in services
Aligned with our "Home Search" program, the settling-in services are strategically designed to acquaint the assignee with their new surroundings while facilitating a simple transition of the rental property, ensuring a thorough and confident relocation process. Our team remains at the client's disposal for an entire month after their move.
This suite of services is exceptionally diverse, with the flexibility to be tailored to each assignee's unique needs: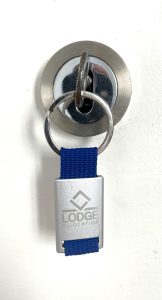 Entry Inspection & utility Connections
Welcome Kit & Essential Information (amenities, emergency numbers…)
Local Transportation, car usage and parking
Assistance to obtain a transport pass
Practical Resources (cleaning services, technical advisors, handyman…)
Information about pet registration
Information about sport and cultural activities and club membership
Information about english-speaking doctors and dentists
Information about places of worship
Spousal Engagement and introduction to expat Organizations
On-going help line services on settling-in issues
"A la carte" services
Our "A la carte" services at Lodge Services Relocation cater to the unique requirements of both individuals and companies, ensuring a comfortable transition settling-in process
From temporary furniture rentals to skilled professional assistance, bank account opening, educational support, mobility solutions, parking space rentals, personal shopping, delivery coordination, language classes, and sports engagement, we offer a comprehensive suite of solutions to make your relocation journey easy and tailored to your specific needs.
Airport pick-up
Lodge Relocation offers a warm and welcoming start to your journey. Whether it's arranging a refined limousine transfer from the
airport or train station to your ultimate destination through a trusted partner, or providing you with a personalized welcome accompanied by your dedicated consultant, your arrival experience is our priority
Understanding that travel schedules can vary, we offer a thoughtfully curated welcome basket tailored to your requirements in the event of a late arrival.
Moving management
Benefitting from our exclusive partnerships with a curated selection of reputable moving companies, we take pride in offering you a smooth household shipment of your goods.
With a moving policy that we collaboratively establish with the HR department, Lodge Relocation assumes the responsibility of overseeing every aspect of your move. This includes conducting a comprehensive pre-moving survey, which enables us to secure multiple quotes to cater to your specific needs.
A distinctive facet of our approach is our commitment to transparency and integrity. We operate on a commission-free basis, maintaining an open and unbiased collaboration with all of our valued partners.
Rental furniture
Furniture rental is an efficient solution for settling into your final residence without waiting for your furniture to arrive.
Lodge Relocation collaborates with specialized partners offering a diverse range of quality furniture, along with quick delivery and setup.
Managed across Switzerland by Lodge Relocation, this service provides a valuable advantage, potentially eliminating the need for temporary accommodation and enabling a swift transition for the relocated individual into their permanent living environment.
Administration accompaniment
Lodge Relocation can accompany the assignees through the different administration registrations: city hall, biometric center, office of the population…  When it comes to administrative needs, our dedicated team of consultants is here to provide assistance.
Bank account opening

When it comes to your banking and administrative needs, our dedicated team of consultants is here to provide comprehensive assistance.
If you're looking to establish a banking relationship in your new location, we can assist you in scheduling appointments with local banks. Moreover, should you require it, our consultants are more than happy to accompany you during these appointments.
New driving license and car imports
Residents holding a valid non-Swiss driving license are kindly advised to exchange their foreign license for a Swiss one within the first year of their arrival in Switzerland.
Lodge Relocation Services is here to guide and assist our clients through the necessary steps of obtaining a Swiss driving license. This support covers everything from the official application to the final completion at the "Service des automobiles," which includes the mandatory vision test.
Should you require, we are also available to facilitate the process of importing your vehicle.