Approaching 30 years of experience in the relocation business…
Lodge Relocation was founded in 1994 and the the company was acquired in 2009 by two managers.

Since this period the company has expanded its services from Geneva to the cantons of Vaud, Neuchâtel, Fribourg, Zurich, Zug, Lugano and Basel and 5 offices were opened for a nationwide coverage  (Geneva, Lausanne, Zurich, Zug and Basel). The team has grown from 6 to more than 30 people

More than 70 client companies trusted Lodge Relocation for their mobility and several partnerships were signed with RMC (Relocation Management Companies)

And the last but the least, a human sized company with a high level of responsiveness, a loyal and dedicated team of senior consultants dedicated, responsible for the whole relocation process of the assignees and dedicated managers, owners of the company, involved in the daily management.
Our team of consultants
Our team of 30 experienced Senior Consultants work either exclusively or mostly for Lodge Relocation. Our consultants will accompany and guide you throughout your relocation process.
Our consultants operate in the cantons of Geneva, Vaud, Neuchâtel, Fribourg, Zürich, Zug, Lugano, Basel, and neighbouring France

Multilingual, they speak French, English, Italian, Greek, German, Swedish, Swiss German, Spanish, Portuguese and Dutch

Multicultural, they fully understand cultural differences and have personally relocated.

They feel passionate about their work

They have outstanding human skills

They are diplomatic, dynamic, flexible, proactive, patient and empathetic

They benefit from continuous training in line with our company's quality services
The loyalty of our consultants to the team plays a key role in the efficiency and quality of the services delivered to the assignees. This ensures a deep understanding of our clients, their values, processes and key contacts.
Our strengths
A personalised contact
A consultant is appointed to each of our clients. The allocated consultant will be the client's point of contact throughout the entire Home Search process, from the initial contact until the settling in to their new home. This allows our client and their consultant to establish a trusting partnership and maximise time. Lodge Relocation is in permanent contact and assists all their clients, whether they are interns or CEOs, with the same level of expertise, quality, efficiency and confidentiality.
Listening 
Understanding our clients' needs and expectations is vital, in order to show them properties meeting their criteria and their lifestyle.
Our clients' satisfaction
In terms of housing, timing and budget in a very challenging and tight market, is extremely important to us. Our commitment and dedication towards their requests and needs enables them to focus on their work and remain stress-free during their move.
Our consultants' regional expertise and know-how
Enables them to have privileged work relationships and contacts with the local real estate agencies and landlords. We have a long and well-established reputation in the real estate market. This enables us to guarantee our partners, the real estate agents and landlords, that our clients' applications for properties are always taken seriously and are often given priority.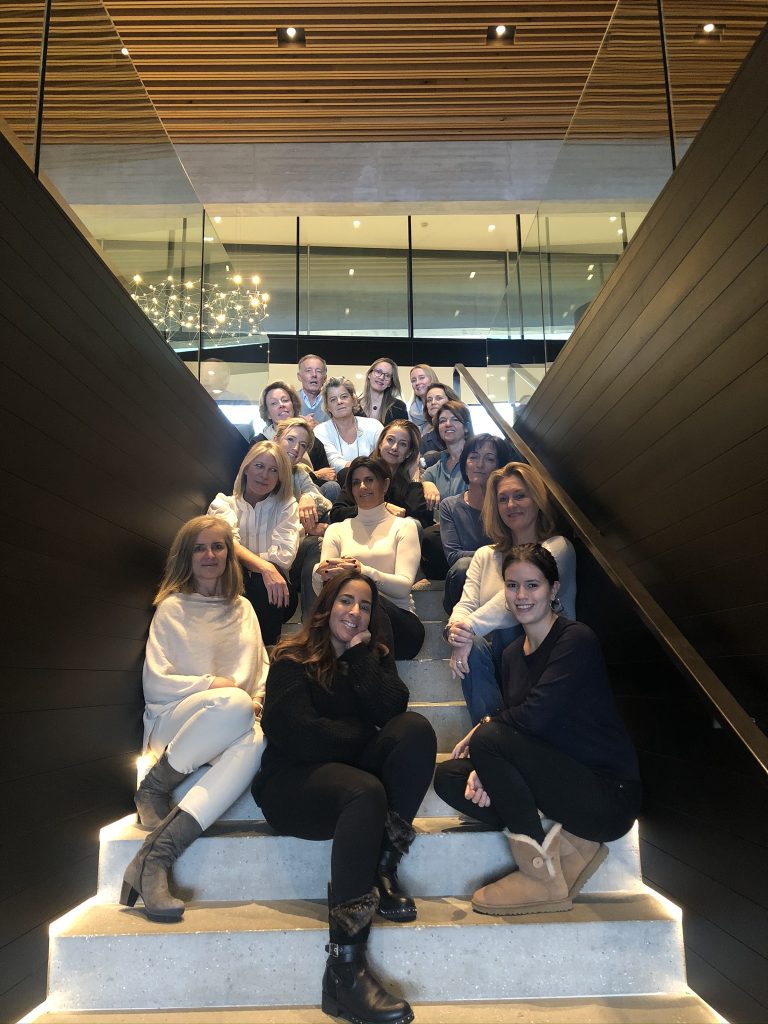 Our Back Office Support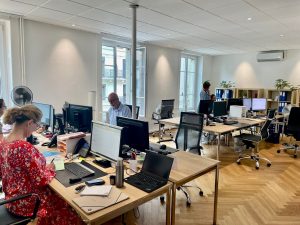 Our team of consultants is completed with our back-office with  executive assistants and account managers. They ensure a permant monitoring of all  new assignments and requests from our clients. 
They are the first point of contact until a consultant is assigned to the assignee.
They provide support to our team of consultants, direct point of contact with all the HR managers, manage immigration services, invoicing, data processing and reporting.
Training sessions
Three to four times a year, training sessions are scheduled with the whole team to develop:
Soft skills such as Relationship, Positive attitude, Knowledge , Experience, Empathy, Care…

On various subjects such as legal aspects of lease contracts, IT processes , how to work with milleniums…
Team building
Getting to know each other in the workplace is the goal of team building.   It plays a key role in the efficiency and quality of the services:
All our consultants work in pairs, no disruption whatsoever.
The loyalty of our consultants to the team plays a key role in the efficiency and quality of the services delivered to the assignees
This ensures a deep understanding of our clients, their values, processes and key contacts, and an important local networking with the real estate agencies

And some funny times…