One to One concept: a dedicated consultant for each assignee, responsible for the whole relocation process and the only person of contact.
Our coporate clients are our best ambassadors: this results in a close and long-term partnership with more than 70 prestigious international industry players in the trading, pharmaceuticals, banking, foundations and luxury industries, since 1994.
One-Stop-Shop: all services are available (relocation, mobility, immigration and moving management), throughout Switzerland, with a single point of contact and packages tailored to the needs. This wide range of personalised services aims to ensure a smooth relocation process.
Since 1994,  Lodge Relocation has been famous for the high quality services delivered to the assignees of international companies and private people. 
Thanks to its team of senior consultants who will accompany and guide you throughout your relocation process and the support of a strong back office, you will benefit of an oustanding service of relocation.
Lodge Relocation's philosophy is based on three basic concepts that guarantee a very high level of service quality, both for our client companies and the transferees
One-to-one concept, for the transferee, we offer a dedicated consultant who will be the only contact person throughout the relocation process.
One-stop-shop, for our corporate clients, all our services are available (relocation, mobility and immigration), throughout Switzerland, with a single point of contact and packages tailored to their needs.
Problem-solving approach, which assists transferees to make the right decision for their particular needs.
Our consultants operate in the cantons of Geneva, Vaud, Neuchâtel, Fribourg, Zürich, Zug, Basel, Lugano and neighbouring France.
Multilingual, they speak French, English, Italian, German, Swiss German, Spanish, Portuguese and Dutch
Multicultural, they fully understand all cultural differences and have been personally relocated and they feel passionate about their work
They have outstanding human skills and they are diplomatic, dynamic, flexible, proactive, patient and empathetic
They benefit from continuous training in line with our company's quality services
Our mission is to offer an outstanding service tailored to your needs and requirements.
A personalised contact. A consultant is appointed to each of our clients. The allocated consultant will be the client's point of contact throughout the entire Home Search process, from the initial contact until the settling in to their new home. This allows our client and their consultant to establish a trusting partnership and maximise time. Lodge is in permanent contact and assists all their clients, whether they are interns or CEOs, with the same level of expertise, quality, efficiency and confidentiality.
Listening. Understanding our clients' needs and expectations is vital, in order to show them properties meeting their criteria and their lifestyle.
Our clients' satisfaction, in terms of housing, timing and budget in a very challenging and tight market, is extremely important to us. Our commitment and dedication towards them requests and needs enables them to focus on their work and remain stress-free during their move.
Our consultants' regional expertise and know-how enables them to have privileged work relationships and contacts with the local Swiss and French real estate agencies and landlords.
We have a long and well-established reputation in the real estate market. This enables us to guarantee our partners, the real estate agents and landlords, that our clients' applications for properties are always taken seriously and are often given priority.
A long-term partnership…
Since the foundation of Lodge Services Relocation  in 1994,we have developed and maintained partnerships with our clients based on trust and professionalism.
Our clients are mainly multinationals, organisations, foundations and international companies on a nationwide basis. They are in the following industry sectors: trading, banks, bio-tech, pharmaceuticals, consumer goods, industry, service companies, communication…
Lodge handles the delocalisation of global companies (Group Moves).
We are partners with several international relocation companies.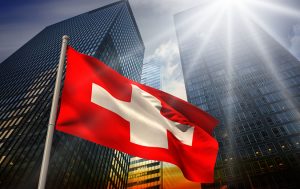 Lodge Relocation is a member of professional associations.
EURA (European Relocation Association)
SARA (Swiss Association of Relocation Agents) and member of the board of this association.