Canton of Vaud and Lausanne
The Canton of Vaud is one of the most densely populated Cantons in Switzerland following Berne and Zurich. With over 40'000 companies employing 340'000 people, the Canton of Vaud excels in the healthcare sector, finance, hotel industry, research and engineering. Vaud is also one of the primary hubs in Switzerland in terms of innovation and research, and it has one of the country's biggest university campuses (UNIL and EPFL in Lausanne).
From the shores of Lake Geneva to the snowy mountain peaks, the Canton of Vaud offers one of the most diverse touristic attractions in Switzerland.
The Canton of Vaud is the second largest wine producing region including the "Lavaux" vineyard. It is part of the global UNESCO heritage.
Lausanne
Capital of the Canton of Vaud, is a city filled with students, sports, and also houses the headquarters of CIO (International Olympic Committee). It has become the Olympic capital city.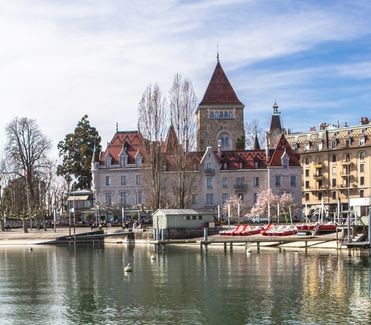 Population
Canton of Vaud: population 767'000 and 33% are foreigners.
Lausanne: population 140'000 (2016) including its suburbs: 400'000.
Official language: French.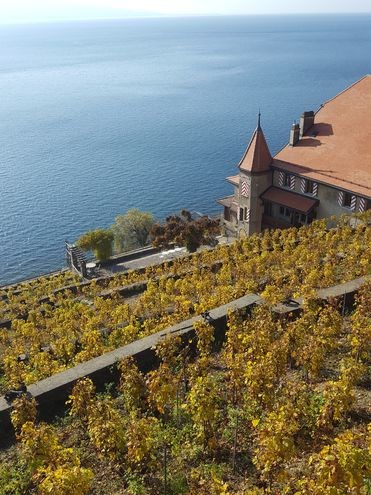 Location
The Canton of Vaud is spread over 3 200 km2 (8% of the Swiss territory).
Lausanne and its suburbs are located between 375 and 900m above sea-level. Lausanne has a generally southward-sloping layout. 500m of altitude separate the shores of the lake from the city centre.
Its climate is pleasant, the annual average temperature is 14C and during the summer months 24C.
Time zone GMT +1, summer time +1 (from the last weekend in March to end October).
Travelling to Lausanne
Lausanne is located approximately 40 minutes by car or train from Geneva Airport .
The train station is located in Lausanne's city centre and links Lausanne to other European destinations.
The country's train stations and links: www.cff.ch or www.sbb.ch
Public transportation is very developed in Lausanne (subway, bus, train) www.t-l.ch
The "Compagnie Générale de Navigation" links many towns on the shores of Lake Geneva by boat, www.cgn.ch
Many cycling paths available.
Public holidays in the canton of Vaud
New Year: January 1st
January 2nd
Good Friday
Easter Monday
Ascension
Whit Monday
Swiss National Holiday: August 1st
"Jeûne Fédéral" (in the Canton of Vaud) is on the Monday following the third Sunday in September
Christmas: December 25th